Here are the top 5 things that you MUST check out!
Not for nothing has Huntington Beach been nicknamed Surf City USA.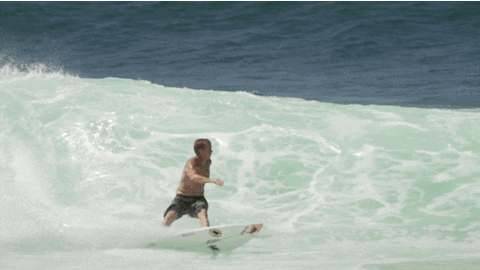 The amazing beaches, stunning skyline, booming entertainment scene, deliciously diverse dining options…and the warm and inviting people make Huntington Beach more than just another US beach town.
In fact it's one of the fastest growing cities on the West Coast.
When having a day at Huntington Beach, you'll simply be blown away by the number and variety of attractions it has to offer.
So, as a proud Huntington Beach business, let us give you the list of…
Top 5 Huntington Beach places you must check out
Visit the Huntington Beach pier
Experience the sand and surf at Huntington City Beach
Huntington State Beach (bird lovers, don't miss this!)
Visit Huntington Harbour
Visit Huntington Central Park
BONUS: Check out (your first?) steampunk flash frozen ice cream store!
Visit the Huntington Beach Pier
Approach the city beach (I'll explain city beach below) from Main Street, crossing the Pacific Coast Highway and you'll end up at Huntington Beach Pier.
Over a hundred years old (first built in 1902), this pier has remained the beating heart of our city even as it expanded over the years.
From cityfolk on a day out to enthusiasts of various stripes (apart from being over a hundred years old, this is one of the longest piers on the West Coasts)…
From surfers meeting with their buddies, to fishermen looking for their largest catch yet, students, colleagues and on and on…
You can always expect the pier to be abuzz with people.
Experience the sand and surf at Huntington City Beach
Here's the deal – 'Huntington Beach' is a rather large area and home to as many as five beaches.
The most famous of them however…and the one where the Pier is at…is Huntington City Beach (remember how I said 'approach the city beach' above?).
It's a lovely sunny and warm beach, great for walks, sunbathing, swimming and surfing (yes, both swimming and surfing are allowed).
The beach has all the facilities you need to have a great time, including an information kiosk, restrooms with showers, fire rings for bonfires, volleyball courts and watersports equipment rentals..
A note to the wise…while parking is available at and near the beach, actually getting a vacant spot can be difficult owing to its popularity. So, if you do visit the beach, use public transport.
Pro tip: If you do need parking space, check at the Main Promenade parking first. It's only a couple of blocks away, and the rates aren't terribly high.
Website: Go to website
Huntington State Beach (bird lovers, don't miss this!)
2 miles southeast of the Pier lies Huntington State Beach, yet another of our city's famous beaches.
It's well-known for being a nesting sanctuary for the California least terns and snowy plovers, two endangered bird species, which makes it great for bird watching.
A great spot for fishing, surfing, swimming, sunbathing, bbq's (yep, they have a number of fire pits) and just for hanging out.
Children love digging up the sand and making sand castles.
Parking is generally more available than at the City Beach, but it can prove a bit costly.
Tip: Dogs are not allowed on this beach.
Visit Huntington Harbour
Nestled away in the northwest corner of Huntington Beach, beside the Seal and Sunset Beaches, Huntington Harbour is a picturesque community and a great one to visit.
Based on five manmade islands that were made in the 1960's, it's home to hundreds of bayfront homes and awesome dining (including breweries) and shopping options.
But it's not all about the dining and the shopping.
The Harbour is also a great place to enjoy the outdoors. Hire an electric boat, a paddle boat or a kayak and go exploring!
Visit Huntington Central Park
Spread out over 350 acres, Huntington Central Park is the largest city-owned park in Orange County.
With large open grass fields, tree spaces and flower plantings, the park is an absolute delight to visit. And there are a whole range of outdoor activities for visitors of all types and ages.
There are well-marked trails for those who want to walk or jog.
Wanna have a barbeque Fire pits are available.
Biking? Fishing? Horse riding? All are possible.
Children can play frisbee in one of the lawns, and check out the playgrounds.
The Public Library is located within the park, making it a great destination for book lovers as well!
Website: Go to website
BONUS: Check out (your first?) steampunk flash frozen ice cream store!
That's us!
We're Huntington Beach's newest and most exciting steampunk flash frozen ice cream store.
Combining the quintessential ice cream store with the interest in steampunk immersive experiences led us to this concept.
Our entire store is decked up with innovative decor to simulate a steampunk environment. Not only that…you also get to interact with our costumed staff and play around with props like switches and knobs.
Oh, and as for the ice cream…we opted out of the boring "here's our menu of ice creams" model and decided to put YOU at the center!
We'll list out all the bases, flavors and toppings that we have, and then you get to craft your own gelato treat. And then we'll flash-freeze it to perfection right before you.
Drop into our shop and see the magic in action!
Events and activities at Huntington Beach
Those are the top 5 things to check out at Huntington Beach, plus a bonus (our steampunk ice cream store)!
Now, we'd like to hear from you!
What are YOUR top 5 Huntington Beach attractions, that you wouldn't want anyone to miss?